"Anything legal is a chore. Anything to do with death is depressing. Kayla managed to make the whole process enjoyable! Very informative and friendly."
"I was very impressed by Kayla Brown's professionalism and expertise. She always showed great clarity in her explanations of the purpose and function of Lasting Powers of Attorney."
"The 'very able and reliable' James King has acted in a number of cases recently, including the failed diagnosis and treatment of a subarachnoid haemorrhage resulting in extensive brain injuries' Clinical Negligence, Ranked Band 1 South East (Associates to watch)"
"Dear James, just a small thank you for all your help and kindness throughout the case, I will never be able to thank you enough."
'Very satisfied with the service quick response to calls/emails and very thorough job in dealing with other party'
'Thank you again for all your help and assistance with the purchase and making such a daunting experience go so smoothly. Your expertise and prompt communication has been invaluable to us. It has been a great pleasure and we look forward to dealing with you again in the future.'
Mr B, Sussex
"Wonderful, friendly and informative service. Thank you for guiding me through the sales process, I would very much recommend you."
"Fiona and her colleagues at GoodLaw could not have been more helpful to me in the sale and purchase of my properties."
"Goodlaw Solicitors recently advised on the drawing up of 'mirror' wills for myself and my partner, and advised on the various Powers of Attorney required to ensure that our wishes would be carried out in all eventualities.The service leading to signature was both friendly and professional at all times. I would highly recommend Goodlaw Solicitors to anyone seeking advice."
"GoodLaw Solicitors have been extremely helpful in settling my Mother's estate. Very professional, courteous and very flexible. With appointment times which was so helpful."
"Warren Moore was one of several solicitors recommended to me by the Law Society when I was seeking legal representation. My whole experience of Warren Moore and how he not only professionally handled my Medical Negligence Claim but also offered moral support, as and when needed, could even be described as a very pleasant surprise against my expectations of the legal profession."
"On behalf of myself, Samantha and Jonathan thank you so much for all your help over the last few months."
"GoodLaw Solicitors were brilliant with regards to the sale of my property, special mention to Suzy Newnham who looked after me, always kept me informed and updated with the sale of my house all the way through, will definitely be using GoodLaw and Suzy for all my future sales and purchases without doubt."
"Just to say a big thank you for dealing with our property transaction. We were really impressed with your service and will not hesitate to contact you again and recommend you to others."
"Hi Jina. Thanks very much for sending this to me . Working with precise and responsive people makes a huge difference and I am glad that we decided to switch to yourself."
"You are so efficient! Thanks again for helping to make this process run so smoothly. While I'm sure it's not always the case, it was definitely a pleasant first experience buying a property in the UK. We will be sure to come to your firm for our future legal needs."
"Thank you so much Emma . You made my life so much easier. When people are getting divorce it can be so stressful and unfriendly and you helped me so much."
"I would like to say that Emma was brilliant throughout my case. From the moment I first spoke to her I knew she was the person I needed. I had tried others before her, and there was no competition. She is superb".
Trusted Solicitors & Lawyers in Brighton, Hove and Farnham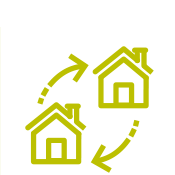 Buying & Selling Property
Buying & Selling Property
Our property solicitors and legal executives have a wealth of experience in all areas of property law.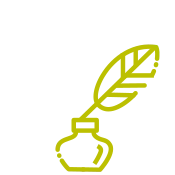 Wills, Probate & Tax Planning
Wills, Probate & Tax Planning
You can be assured that your will would be written by experienced solicitors and private client specialists.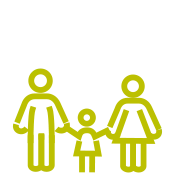 Family Law
Family Law
You can also be assured that all cases are dealt with impartially and with total confidentiality.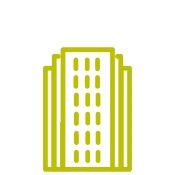 Company Commercial
Company Commercial
For a business to succeed you need to make sure that the contracts you have in place give you the end result you require as well as the flexibility you might need.
Our Legal Team
Clear and Concise Advice at All Times