Suzy Newnham
Conveyancing Executive
Residential Property
T: 01273 956282
E: suzy@goodlawsolicitors.co.uk
Suzy is a conveyancing executive with GoodLaw Solicitors. Prior to joining our firm, she worked as an estate agent, a domestic energy assessor, an office manager and as a legal secretary. Suzy was born in Brighton and has good connections with local agents. She is a part of the GoodLaw Solicitors' commercial and residential property department.
Client Feedback
"Bravo! Many thanks Suzy. You have been wonderful throughout the process."
"Thanks again for your support during the buying/selling process. I really felt I could rely on you and will certainly recommend your services."
"Suzy at GoodLaw handled my conveyancing needs for a forth time. My sale and purchase were completed efficiently and with little fuss. I was kept in the loop during the whole process. Would highly recommend."
"Just to say a big thank you for dealing with our property transaction. We were really impressed with your service and will not hesitate to contact you again and recommend you to others."
"Thank you very much for efforts on my behalf for the sale of the three properties and purchase of this one in Climping. I am very happy to recommend GoodLaw for for effective and friendly service. If you are passing by you are welcome to call in to see the house."
"We would like to thank you and all your staff, particularly Suzy, for the professional efficient and friendly way you handled the sale and purchase of the above flats. We are very pleased to recommend you to other potential customers."
"GoodLaw Solicitors were brilliant with regards to the sale of my property, special mention to Suzy Newnham who looked after me, always kept me informed and updated with the sale of my house all the way through, will definitely be using GoodLaw and Suzy for all my future sales and purchases without doubt."
"Thank you ever so much for all your support and the time invested in helping with my sale. I am very grateful and lucky I found you."
"Many thanks for dealing with the sale of our property, both fairly stress free experiences for me and hopefully you!
I was extremely satisfied with your service, always cheerful and efficient.
In fact I shall probably move myself next year, so you haven't seen the last of me!"
"Thank you for your conscientious efforts throughout this transaction. You are a credit to your company."
"Thank you so much for the seamless transaction, you've been great. I will be sure to use your services again when I no doubt sell and buy in the near future."
Trusted Solicitors & Lawyers in Brighton, Hove and Farnham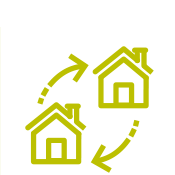 Buying & Selling Property
Buying & Selling Property
Our property solicitors and legal executives have a wealth of experience in all areas of property law.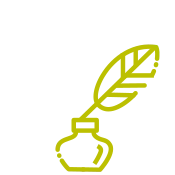 Wills, Probate & Tax Planning
Wills, Probate & Tax Planning
You can be assured that your will would be written by experienced solicitors and private client specialists.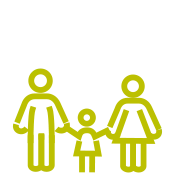 Family Law
Family Law
You can also be assured that all cases are dealt with impartially and with total confidentiality.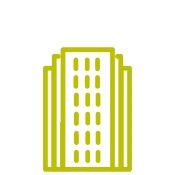 Company Commercial
Company Commercial
For a business to succeed you need to make sure that the contracts you have in place give you the end result you require as well as the flexibility you might need.
GoodLaw Solicitors LLP Family Team are delighted to have seen the No Fault Divorce Bill successfully pass through Parliament.
For all property enquiries, please contact property lawyers at Goodlaw LLP. You should discuss suitability of Help To Buy Scheme with your mortgage broker/Help To Buy Agent