Fiona McLeish
Licensed Conveyancer
Residential Property
T: 01252 471214
E: fmcleish@goodlawsolicitors.co.uk
Fiona specialises in residential property and is a Licensed Conveyancer.
She has experience in all aspects of conveyancing, including sales, purchases, re-mortgages, transfers of equity, right to buy, plot sales and purchases and shared ownership.
Client Feedback
"Goodlaw Solicitors were always on hand to answer any queries, their communication was fantastic. Their response time was second to none and always helpful. We would not need to go to any other solicitors in future."
"Goodlaw provided a perfect conveyancing service and I have no problems recommending them. They gave a quote for the work that was both accurate and extremely good value. The Team kept me advised through every step of the process, were quick to respond to the many questions I had and never used language my non-legal brain couldn't handle. It was a pleasure dealing with Goodlaw from start to finish and I would certainly use them again in the future."
"The service couldn't be faulted. Everything was dealt with in a timely and efficient manner. Many thanks to Fiona and Emma."
"GoodLaw provided an excellent service, persisting in their efforts to close our sale/ purchase transactions in the face of all the difficulties put in their way… Many thanks especially to Fiona and Phoebe."
"Fiona was very thorough, always answered promptly and guided us through the challenging selling and buying process. Thank you, Fiona"
"GoodLaw helped us to sell our flat and move into a new home. They really went the extra mile to look after us. They were responsible and courteous throughout the whole process and their experience really showed. We're very grateful to them for all their efforts"
"Fiona and Phoebe were both patient and empathetic throughout the process, providing us with peace of mind at every stage. A professional service with a personal touch."
"Fiona and her colleagues at GoodLaw could not have been more helpful to me in the sale and purchase of my properties."
"We were absolutely delighted with the service we received from GoodLaw Solicitors. They were not only extremely efficient but a pleasure to deal with and helped to ease the stress of moving house! I would definitely use again."
"Wonderful, friendly and informative service. Thank you for guiding me through the sales process, I would very much recommend you."
"Excellent – thorough and incredibly prompt. A dramatic contrast with our previous conveyancers."
"An efficient and speedy service. Completed in a very short time. Would be happy to recommend to others."
"I was thrilled with the service at GoodLaw. Even the Estate Agent kept saying how brilliant Fiona was."
Trusted Solicitors & Lawyers in Brighton, Hove and Farnham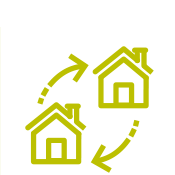 Buying & Selling Property
Buying & Selling Property
Our property solicitors and legal executives have a wealth of experience in all areas of property law.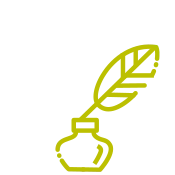 Wills, Probate & Tax Planning
Wills, Probate & Tax Planning
You can be assured that your will would be written by experienced solicitors and private client specialists.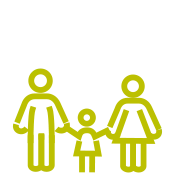 Family Law
Family Law
You can also be assured that all cases are dealt with impartially and with total confidentiality.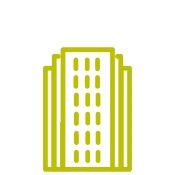 Company Commercial
Company Commercial
For a business to succeed you need to make sure that the contracts you have in place give you the end result you require as well as the flexibility you might need.
GoodLaw Solicitors LLP Family Team are delighted to have seen the No Fault Divorce Bill successfully pass through Parliament.
For all property enquiries, please contact property lawyers at Goodlaw LLP. You should discuss suitability of Help To Buy Scheme with your mortgage broker/Help To Buy Agent