Carl Ingram
Partner
Head of Wills, Probate & Asset Protection
T: 01252 471211
E: carl@goodlawsolicitors.co.uk
Carl specialises in wills, probate and tax planning. He is a full member of STEP, the professional body that represent and train professionals in this complicated area of law. Carl passed several challenging exams to gain his TEP status, and is technically skilled at providing advice on wills, probate and tax planning matters.
Carl has a particular interest in protecting the assets and welfare of elderly clients and regularly advises on how to protect against care home fees. His expertise in the subject means that he can offer solutions other solicitors can't. He is also able to advise on and set up powers of attorney to help protect the money and health of vulnerable people.
He is a champion of no-nonsense advice, particularly when it comes to inheritance tax planning. Carl likes to get to know the client's circumstances in detail before writing a report in plain English that clients will be able to understand easily and refer to for years to come. He also keeps his clients updated regularly on any changes in the law by means of a free newsletter. Carl is always happy to offer a few words of free advice.
Carl's broad range of experience in wills and trusts included a secondment working with HSBC trust company, where he learned the finer points of managing trusts and dealing with the many issues that can arise as part of the probate procedure.
Client Feedback
"Producing a will is a daunting task, always appears to be complicated and difficult to know what is the right will. The way Carl approached us and the way on how to create our wills was explained, put us at ease immediately. The whole process was unrushed, not over complicated and not pushy. All our requirements were met, leaving us with total satisfaction that our estate will be distributed as we wish on our demise. From start to finish, it was simple, stress free and met all our requirements."
"The service provided by Carl and Charlie was excellent. Our particular needs were catered for without any fuss. We would highly recommend GoodLaw to others."
"Never in my wildest imagination did I think making a new will and setting up LPAs could be so easy – Charlie, Carl and their team made it a real pleasure – thank you."
"A professional service and outcome was provided, which was achieved through work being conducted efficiently, with a friendly and helpful manner throughout. Any queries relating to progress or the detail of the work were responded to promptly with clarity and simplicity, providing total confidence regarding the work being carried out and information being provided."
"I engaged Carl Ingram to work on a number of different pieces of work. At the initial meeting Carl was very friendly and explained things clearly and simply, providing us with all of the options along the way. As we worked towards production of the final documents we found Carl's communication to be quick, clear and concise. Thank you very much for the fine work you did for us. I will have no hesitation in recommending your services to others."
"Professional and friendly service in our home. My husband was given time to understand the questions and the time for him to answer, due to his stroke. Our questions were answered clearly and we were given useful advice."
"We were really pleased with your advice and service. We will tell other people who might be in need of the same."
"Our requirement was to have new wills written, with the objective of minimising inheritance tax. The circumstances were not entirely straightforward; however, Carl Ingram is an expert in this field and came up with a very satisfactory solution. We particularly liked his approach of providing a written summary after the first meeting outlining the options."
"GoodLaw having been recommended by a friend provided an excellent service in updating our wills and preparing our powers of attorney documents."
"We found the whole service from initial contact to final signing very friendly, helpful, clear, concise and professional."
"GoodLaw solicitors provided an excellent service for what was an important event, writing our first will. We needed to ensure that the future of our young daughter and our family were provided for in the event of a tragedy and Carl took the time to make the process quick and efficient, answering our questions and providing clear and insightful advice. Now that we have written our will, we have peace of mind."
"Very pleasant young man on a home visit. So much nicer than a formal office, more relaxing. Gives you time to think. Good ideas we hadn't thought of too."
"Great company, good people. Great service."
"Having used GoodLaw Solicitors to provide us with up to date wills and LPAs – we found the advice and assistance given very helpful. The service provided was friendly and efficient – a very good service overall."
"Dealing with Carl was a real pleasure. He was very helpful and informative. I would definitely recommend his service to others."
"Talking me through step by step and giving clear advice on areas I felt unsure of enabled me to complete my will with confidence."
"All information was clearly explained and all alternatives were discussed and advised upon, to our benefit. The information given was clear and straightforward, the whole process of appointment, meeting and paperwork was done with friendliness and ease. We would be very happy to use GoodLaw Solicitors again and recommend them to friends and family. The service was excellent."
"I am extremely pleased with my choice of solicitors, delighted with the professional attention received from Mr Ingram. In particular the sensitive and efficient way he talked me through, how to include in my will one of my grandchildren who has learning difficulties. Thank you, I will have no hesitation in recommending you."
Trusted Solicitors & Lawyers in Brighton, Hove and Farnham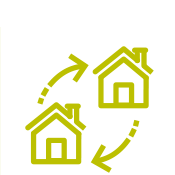 Buying & Selling Property
Buying & Selling Property
Our property solicitors and legal executives have a wealth of experience in all areas of property law.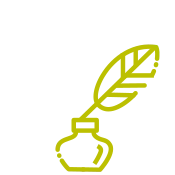 Wills, Probate & Tax Planning
Wills, Probate & Tax Planning
You can be assured that your will would be written by experienced solicitors and private client specialists.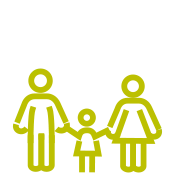 Family Law
Family Law
You can also be assured that all cases are dealt with impartially and with total confidentiality.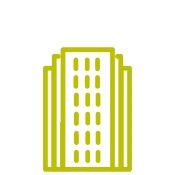 Company Commercial
Company Commercial
For a business to succeed you need to make sure that the contracts you have in place give you the end result you require as well as the flexibility you might need.
GoodLaw Solicitors LLP Family Team are delighted to have seen the No Fault Divorce Bill successfully pass through Parliament.
For all property enquiries, please contact property lawyers at Goodlaw LLP. You should discuss suitability of Help To Buy Scheme with your mortgage broker/Help To Buy Agent