Michael Hartley
Senior Associate
Medical Negligence, Personal Injury & Child Abuse Claims
T: 01273 956284
E: michael@goodlawsolicitors.co.uk
He specialises in clinical negligence and personal injury work, with a particular specialisation in abuse cases.
Michael is top ranked for his personal injury expertise in the highly regarded legal directory, Chambers & Partners.
He has dealt with all kinds of injury work and now focuses on catastrophic personal injury and clinical negligence claims, many involving brain injury, as well as sexual abuse claims (including historic child sexual abuse). He has an exemplary success rate in cases of historic, child sexual abuse in particular and in 10 years of this type of work, he has yet to lose an abuse claim.
Born in Manchester, Michael trained with national firm Thompsons Solicitors and qualified as a solicitor in 1992. He has worked at several heavyweight law firms in the south east since then as Partner and Head of Department.
In recent years, Michael has taken two high-profile cases to the House of Lords:
C vs Middlesbrough Council, one of five landmark cases heard together and reported as A vs Hoare (resulted in a change in the law relating to time limits for bringing sexual abuse and assault cases); and
Smith vs Chief Constable of Sussex Police, heard with and reported as Van Colle vs Chief Constable of Hertfordshire Police (related to the duty the police service owes to the public if they fail to carry out their duties correctly).
Michael has gained a reputation for having a sympathetic and caring approach. He believes strongly that commitment to clients extends well beyond the case itself. The types of cases which Michael has dealt with often drastically affect not just the lives of those injured, but their families too and he firmly believes that it is important to help and support clients and their families in whatever ways are possible throughout the course of a claim.
Michael lives in Brighton and is married with three children. He speaks Spanish, French and German and previously spent two years living and working in Madrid, Spain as a lawyer-linguist. He also assisted in setting up the Sussex branch of The Silver Lining, a brain injury charity.
I hope you are OK in this very weird time and I want to thank you for helping us get this far. I know it's work for you, but beyond that you show emotional awareness that not everyone has.
You never come over as anything other than caring, and compassionate and understanding.
I am writing today to thank you for everything you did for me in my claim for injuries i sustained. Throughout your professionalism was an immense support in what was a very emotional time for me.I would recommend  you to anyone I know who finds themselves in a similar situation. Thank you again Michael and Bob and me wish you all the very best,
I can't thank you enough for the support you've given me and we won this case I'm super happy thank you much
All your hard work is very much appreciated. Thank you for your continued support in this matter.
Importantly know you have my eternal gratitude; your generosity on taking on this complex case i.e me and my past life. Its rather ironic even my physical health is described by medical consultants as 'complicated', though in truth I think I am a simple person who wanted a simple life. Yet that truth has been clouded by wanting out of life for all the reasons we know. I am indebted to you Micheal for standing by and with me in the tumultuous past few years, for continuing to pursue this claim on my behalf.
I also want to thank you very much for everything you have done for me, for all your time involved with the case, Thank you..
Trusted Solicitors & Lawyers in Brighton, Hove and Farnham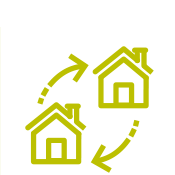 Buying & Selling Property
Buying & Selling Property
Our property solicitors and legal executives have a wealth of experience in all areas of property law.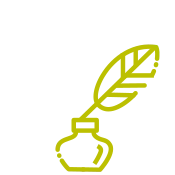 Wills, Probate & Tax Planning
Wills, Probate & Tax Planning
You can be assured that your will would be written by experienced solicitors and private client specialists.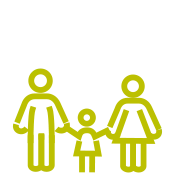 Family Law
Family Law
You can also be assured that all cases are dealt with impartially and with total confidentiality.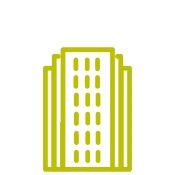 Company Commercial
Company Commercial
For a business to succeed you need to make sure that the contracts you have in place give you the end result you require as well as the flexibility you might need.
Chancellor Rishi Sunak announced on Wednesday 8 July 2020 that there will be a temporary cut in place for stamp duty.
GoodLaw Solicitors LLP Family Team are delighted to have seen the No Fault Divorce Bill successfully pass through Parliament.