Jina Shikhan
Associate
Residential Property
T: 01273 956272
E: jina@goodlawsolicitors.co.uk
Jina is an Associate Solicitor with the firm and specialises in all aspects of residential property and conveyancing. She graduated from the University of Brighton with a 2.1 law degree and completed the Legal Practice Course with the College of Law in Guildford. Jina then carried out her training contract with GoodLaw Solicitors before qualifying with the firm.
Jina is bilingual and in addition to English she speaks Persian/Farsi.
Client Feedback
'Jina was responsible for our sale of our flat in May 2020 – the transaction went smoothly and we were kept informed at every step of the process. Jina was always professional and approachable and we are thankful to have worked together with her on this and would not hesitate to work with her again.'
"When in the process of exchanging contracts Jina kept me up to date on all the aspects of the exchange sometimes calling me and emailing me regularly. This gave the effect of feeling important and my transaction was dealt with in a professional and personal approach. It is all too often you never speak or communicate to people directly so this was refreshing and appreciated."
"You are so efficient! Thanks again for helping to make this process run so smoothly. While I'm sure it's not always the case, it was definitely a pleasant first experience buying a property in the UK. We will be sure to come to your firm for our future legal needs."
"Hi Jina. Thanks very much for sending this to me . Working with precise and responsive people makes a huge difference and I am glad that we decided to switch to yourself."
"Thanks so much for all your hard work on this Jina. We've very much appreciated how quickly you've responded to all of our enquiries, your impressive attention to detail and your friendly and helpful approach."
"We just want to say how grateful we are for your hard work and commitment."
Trusted Solicitors & Lawyers in Brighton, Hove and Farnham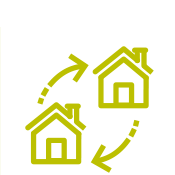 Buying & Selling Property
Buying & Selling Property
Our property solicitors and legal executives have a wealth of experience in all areas of property law.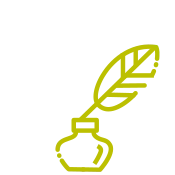 Wills, Probate & Tax Planning
Wills, Probate & Tax Planning
You can be assured that your will would be written by experienced solicitors and private client specialists.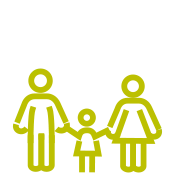 Family Law
Family Law
You can also be assured that all cases are dealt with impartially and with total confidentiality.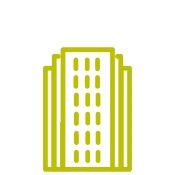 Company Commercial
Company Commercial
For a business to succeed you need to make sure that the contracts you have in place give you the end result you require as well as the flexibility you might need.
GoodLaw Solicitors LLP Family Team are delighted to have seen the No Fault Divorce Bill successfully pass through Parliament.
For all property enquiries, please contact property lawyers at Goodlaw LLP. You should discuss suitability of Help To Buy Scheme with your mortgage broker/Help To Buy Agent