Graham Mingay
Private Client Management
Wills, Probate and Asset Protection
T: 01273 956289
E: gmingay@goodlawsolicitors.co.uk
Graham has a wealth of experience having previously been a senior private banking manager advising high net worth clients on their investment, taxation and estate planning requirements in addition to having worked for a number of Sussex firms of solicitors in recent years. He brings to GoodLaw Solicitors a rare combination of experience in the private banking industry and the legal profession and is able to provide our clients with a wide ranging assessment of their legal advisory needs.
Graham currently holds the Advanced Financial Planning Certificate in taxation and trusts, corporate investment and personal investment planning, exempting two papers in the Diploma of the Society of Trust and Estate Practitioners and obtained a distinction in Elderly Client Law and Practice at the Ilex Tutorial College.
Graham specialises in wills, powers of attorney, probate, estate administration and elderly client affairs.
Client Feedback
"Goodlaw Solicitors recently advised on the drawing up of 'mirror' wills for myself and my partner, and advised on the various Powers of Attorney required to ensure that our wishes would be carried out in all eventualities.The service leading to signature was both friendly and professional at all times. I would highly recommend Goodlaw Solicitors to anyone seeking advice."
"Graham was excellent to work with. He made everything clear and easy to understand."
"Excellent service. Graham Mingay was really helpful and made the process easy."
"As always when dealing with GoodLaw Solicitors, an excellent service. Graham has a pleasant manner and is clear and understanding."
"Extremely pleased with the service we received. Both Graham and Kayla dealt with all of our queries promptly and they explained things in terms which were easy to understand. We would not hesitate to recommend GoodLaw Solicitors."
"From the outset I found Graham Mingay to be very professional and easy to talk to. He was very knowledgeable and explained things thoroughly, which helped my understanding of the process. He was respectful, patient and immediately put me at my ease. The whole process went very smoothly and fulfilled my requirements."
"Graham was absolutely fantastic with our mother. Very clear in describing everything to us all. Thank-you."
"Graham made what was an extremely difficult process, very easy for me. He explained everything to me in terms I understood. I appreciated the speed of service – thank-you."
"The service I received was superb. I had to cancel my original appointment, this caused no difficulty. Everyone I met was friendly and helpful. The service was excellent especially as it was done under a charity scheme with no financial benefit to GoodLaw. Thank you."
"Graham Mingay was extremely professional and guided us through the preparation of new wills with great skill, patience and understanding. Extremely happy with the service."
"I could not have had more helpful advice if I had looked for it. Graham was very patient, kind and helped me all the way through making my will, as I am a widow and needed help with things. I would be pleased to recommend GoodLaw to any of my friends and if needed in the future I would be pleased to engage them myself. Once again thank you for your help."
"We were always kept in touch. We are sure that a tremendous amount of work was involved particularly by Graham Mingay, enabling us to rest assured that there would be a satisfactory conclusion with no worry to us."
"The service provided by Graham Mingay has been excellent throughout. I would certainly use GoodLaw Solicitors again. Thank you."
"The attention and courtesy extended by Mr Mingay, starting with a difficult time (family bereavement) and then through revision and replacement of old documents (Will and LPAs) was, I felt, exceptional. I have recommended you some weeks ago – at this time I do not know if it was taken up, but certainly shall recommend you to anyone requiring the services you offer."
"Graham Mingay has been very thorough with his service, always very courteous and helpful and efficient. I am very happy with the service provided by GoodLaw Solicitors."
"GoodLaw Solicitors have been extremely helpful in settling my Mother's estate. Very professional, courteous and very flexible. With appointment times which was so helpful."
"We are delighted with the service we have received from Graham Mingay. He has been professional and meticulous throughout. I cannot fault his attention to detail and his discretion. No hesitation in recommending him to my friends and family."
"Graham was very helpful and understanding and I was kept up to date at all times and will use the service again. As I say very lovely people and made me feel at ease at all times, a pleasure to deal with your firm."
Trusted Solicitors & Lawyers in Brighton, Hove and Farnham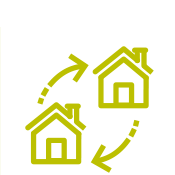 Buying & Selling Property
Buying & Selling Property
Our property solicitors and legal executives have a wealth of experience in all areas of property law.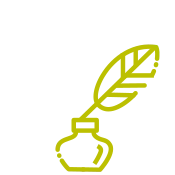 Wills, Probate & Tax Planning
Wills, Probate & Tax Planning
You can be assured that your will would be written by experienced solicitors and private client specialists.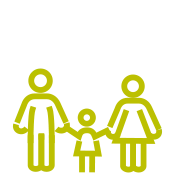 Family Law
Family Law
You can also be assured that all cases are dealt with impartially and with total confidentiality.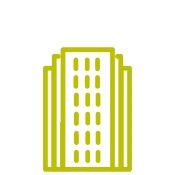 Company Commercial
Company Commercial
For a business to succeed you need to make sure that the contracts you have in place give you the end result you require as well as the flexibility you might need.
GoodLaw Solicitors LLP Family Team are delighted to have seen the No Fault Divorce Bill successfully pass through Parliament.
For all property enquiries, please contact property lawyers at Goodlaw LLP. You should discuss suitability of Help To Buy Scheme with your mortgage broker/Help To Buy Agent